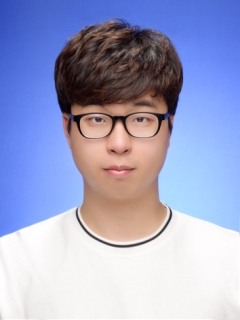 여상호
Sangho Yeo
Email
soboru963 at ajou.ac.kr
Research interests
GPGPU, Cloud
Introduction
안녕하세요 저는 아주대학교를 졸업하고 아주대학원에 왔습니다. 분산프로그래밍, 병렬프로그래밍에 대해서 처음 접하게된 계기는 대학교에서 배운 하둡입니다. 그 이후로 클라우드 서비스인 AWS를 활용하여 학교에서 게임플랫폼 프로젝트를 해보고 같이 프로젝트를 한 형의 조언으로 이 연구실에 오게되었습니다. 이 전공이 다양한 분야에서 활용될 수 있는 것처럼 저도 대학원 생활을 하면서 다양한 경험을 하면 좋겠습니다.
Publications
2022
2021
2020
2019
5.
I/O Performance Evaluation of Large-Scale Deep Learning on an HPC System🌏 InternationalConference
2019 International Conference on High Performance Computing & Simulation (HPCS), IEEE 2019.
4.
Accelerating Deep Reinforcement Learning Using Human Demonstration Data Based on Dual Replay Buffer Management and Online Frame Skipping🌏 InternationalConference
2019 IEEE International Conference on Big Data and Smart Computing (BigComp), IEEE 2019.
2018
3.
Active-Active Message Replica Scheme for Enhancing Performance of Distributed Message Broker🌏 InternationalJournal Article
In: KIPS Transactions on Computer and Communication Systems, vol. 7, no. 6, pp. 145–154, 2018.
2.
Decentralized Message Broker Federation Architecture with Multiple DHT Rings for High Survivability🌏 InternationalConference
International Conference on Computational Science and Its Applications, Springer 2018.
2017