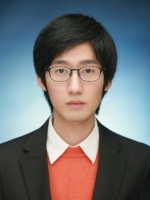 배민호
Minho Bae
Email
minkkang1 at naver.com
After graduation
한국전자통신연구원 (ETRI)
Publications
2022
2020
16.
Label Propagation-Based Parallel Graph Partitioning for Large-Scale Graph Data🌏 InternationalJournal Article
In: IEEE Access, vol. 8, pp. 72801–72813, 2020.
2019
15.
군 통신환경을 효과적으로 활용하는 하이브리드 메시징 시스템 구조와 XML Element 기반의 필터링 기법🇰🇷 DomesticJournal Article
In: 정보과학회논문지, vol. 46, no. 10, pp. 1078–1087, 2019.
14.
I/O Performance Evaluation of Large-Scale Deep Learning on an HPC System🌏 InternationalConference
2019 International Conference on High Performance Computing & Simulation (HPCS), IEEE 2019.
2018
13.
Dynamic Block Reassignment for Load Balancing of Block Centric Graph Processing Systems🌏 InternationalJournal Article
In: KIPS Transactions on Software and Data Engineering, vol. 7, no. 5, pp. 177–188, 2018.
12.
Decentralized Message Broker Federation Architecture with Multiple DHT Rings for High Survivability🌏 InternationalConference
International Conference on Computational Science and Its Applications, Springer 2018.
2017
11.
성능평가를 통한 컴퓨터 비전 프로세스의 임베디드 GPU 환경 적용 분석🇰🇷 DomesticConference
2017년 한국컴퓨터종합학술대회, 2017.
10.
High Performance Query Processing for Web Scale RDF Data using BSP Style Communication and Balanced Distribution🌏 InternationalConference
2017 46th International Conference on Parallel Processing (ICPP), IEEE 2017.
2016
7.
Efficient RDF Representation and Parallel Join Processing Algorithm on General Purpose Many-CoreConference
2016 International Symposium on Computer, Consumer and Control (IS3C), IEEE 2016.
2015
6.
Scalable RDF triple store using summary of hashed information and Bit comparisonConference
2015 IEEE Pacific Rim Conference on Communications, Computers and Signal Processing (PACRIM), IEEE 2015.
2014
5.
클라우드 컴퓨팅 기반 해군 함정 상태정보 공유 아키텍처 제안Conference
한국군사기술과학회 종합학술대회, 2014.
4.
Indexing and querying algorithm based on structure indexing for managing massive-scale RDF dataJournal Article
In: Journal of Intelligent & Fuzzy Systems, vol. 27, no. 2, pp. 575–587, 2014.
3.
Semantic similarity method for keyword query system on RDFJournal Article
In: Neurocomputing, vol. 146, pp. 264–275, 2014.
2013
2.
K-depth RDF keyword search algorithm based on structure indexingJournal Article
In: Advanced Methods and Technologies for Agent and Multi-Agent Systems, vol. 252, pp. 346, 2013.
2012
1.
An intelligent RDF management system with hybrid querying approachConference
International Conference on Computational Collective Intelligence, Springer 2012.