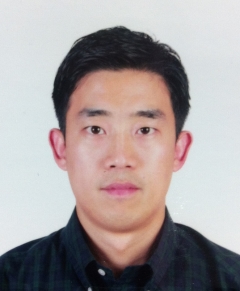 엄준호
Junho Eum
Email
jheum at ajou.ac.kr
After graduation
Republic of Korea Navy (ROKN)
Publications
2017
14.
High Performance Query Processing for Web Scale RDF Data using BSP Style Communication and Balanced Distribution🌏 InternationalConference
2017 46th International Conference on Parallel Processing (ICPP), IEEE 2017.
11.
LiDAR 센서 정보를 활용한 데이터 마이닝 기법 기반의 수상함정 표적 식별기법 제안🇰🇷 DomesticConference
2017 한국컴퓨터종합학술대회 (KCC2017), 2017.
2016
10.
Efficient RDF Representation and Parallel Join Processing Algorithm on General Purpose Many-CoreConference
2016 International Symposium on Computer, Consumer and Control (IS3C), IEEE 2016.
9.
An Efficient Dynamic Allocation Algorithm for Virtual Machines in Heterogeneous Server EnvironmentJournal Article
In: Advanced Science Letters, vol. 22, no. 9, pp. 2509–2513, 2016.
2015
8.
Scalable RDF triple store using summary of hashed information and Bit comparisonConference
2015 IEEE Pacific Rim Conference on Communications, Computers and Signal Processing (PACRIM), IEEE 2015.
7.
Sejong the Great Class DDGs: How ROK Navy Trained and Embraced ThemConference
Interservice/Industry Training, Simulation and Education Conference (I/ITSEC), 2015.
6.
무인기 플랫폼 기반 실시간 LiDAR 데이터 처리구조 제안Journal Article
In: 한국정보과학회 학술발표논문집, pp. 137–139, 2015.
5.
실시간 탐지정보 제공을 위한 무인기 플랫폼 기반 실시간 LiDAR 데이터 처리구조Journal Article
In: 정보과학회 컴퓨팅의 실제 논문지, vol. 21, no. 12, pp. 745–750, 2015.
2014
4.
OpenCV Medical Image Application for Precise MeasurementJournal Article
In: 한국정보과학회 학술발표논문집, pp. 544–546, 2014.
3.
해군 함정 컴퓨팅 체계 고가용성과 최적화를 위한 클라우드 컴퓨팅 적용 모델Journal Article
In: 정보과학회논문지: 컴퓨팅의 실제 및 레터, vol. 20, no. 4, pp. 219–223, 2014.
2.
클라우드 컴퓨팅 기반 해군 함정 상태정보 공유 아키텍처 제안Conference
한국군사기술과학회 종합학술대회, 2014.
2013
1.
클라우드 컴퓨팅 기술 적용을 통한 해군 함정 컴퓨팅 체계 최적화 방안 연구Journal Article
In: 한국정보과학회 학술발표논문집, pp. 121–123, 2013.