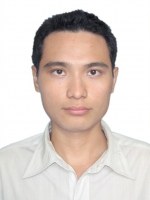 Minh Nguyen
Minh Duc Nguyen
Email
yugidazai at gmail.com
After graduation
Senior Software Engineer at COMMERCIALREALESTATE.com, Australia
Publications
2013
2.
An Architecture for Efficient RDF Data Management Using Structure Index with Relation-Based Data Partitioning ApproachJournal Article
In: International Journal of Internet, Broadcasting and Communication, vol. 5, no. 1, pp. 14–17, 2013.
1.
K-depth RDF keyword search algorithm based on structure indexingJournal Article
In: Advanced Methods and Technologies for Agent and Multi-Agent Systems, vol. 252, pp. 346, 2013.