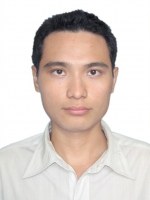 Minh Nguyen
Minh Duc Nguyen
Email
yugidazai at gmail.com
After graduation
Samsung Electronics
Publications
2013
2.
An Architecture for Efficient RDF Data Management Using Structure Index with Relation-Based Data Partitioning ApproachJournal Article
In: International Journal of Internet, Broadcasting and Communication, 5 (1), pp. 14–17, 2013.
1.
K-depth RDF keyword search algorithm based on structure indexingJournal Article
In: Advanced Methods and Technologies for Agent and Multi-Agent Systems, 252 , pp. 346, 2013.